QSL cards up and away
Monday - July 08, 2019
Sent out a bunch of QSL cards for the first time ever, to the initial 250 contacts I've made over the last few months. Who knew I made so many contacts? None-the-less out to the post office they went. Whether I get some back or not, I am just happy to make a dent in the 1,000 QSL cards I had made.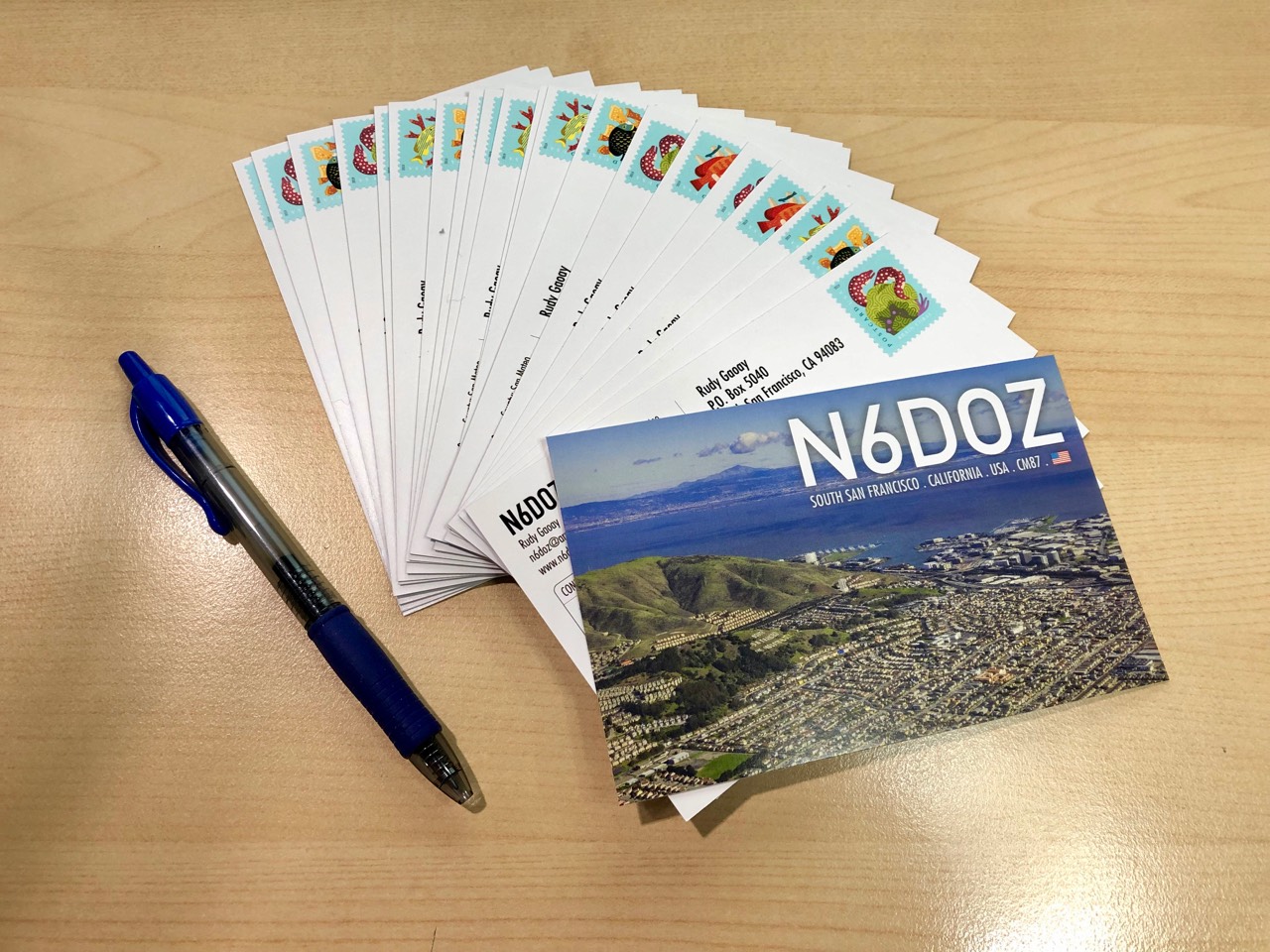 So, I went to my QRZ page logs and cross-checked it with the log I keep on
Amateur Contact Log
(Win10). At first I thought I wanted to send all of the contacts QSL cards, but I figured that would become a daunting task and expensive specially with all of the FT8 contacts I make.
Went through the list and picked who the cards are going to – those who haven't confirmed via QRZ and those that accepts QSL via postal mail. You would not believe how many people don't even accept QSL cards at all!
I was picky with the SASE (send self-addressed-stamped-envelope) ones too, just because I feel as if they should just send a QSL card as a courtesy for me sending them one. I can understand since international stamps are more expensive than domestic ¢50 vs. ¢75 and some just do not have the means for it. I'm glad that some international contacts don't require this at all, so those who didn't got a QSL card from me.
So far, I've sent out about 100 out of the 300 contacts I've processed and I have buy more stamps :p Anyway, if you get a QSL card from me, please reciprocate and send me one back to confirm our contact