Received my first QSL card!
Wednesday - June 19, 2019
I got a nice surprise in the mail the other day—a QSL card from Steve [NA1B] for our contact on FT8. I was elated to experience a part of the HAM tradition and at the same time, I knew I had to get to work on my own QSL card so that I can reciprocate the contact confirmation.


When I got home I took the time to look at the card. It was cool seeing a part of Steve's HAM life encapsulated in the photo and the detail in regards to his operating station. I reviewed the contact data which confirmed with what I have in my logbook. Cool stuff. Thanks Steve!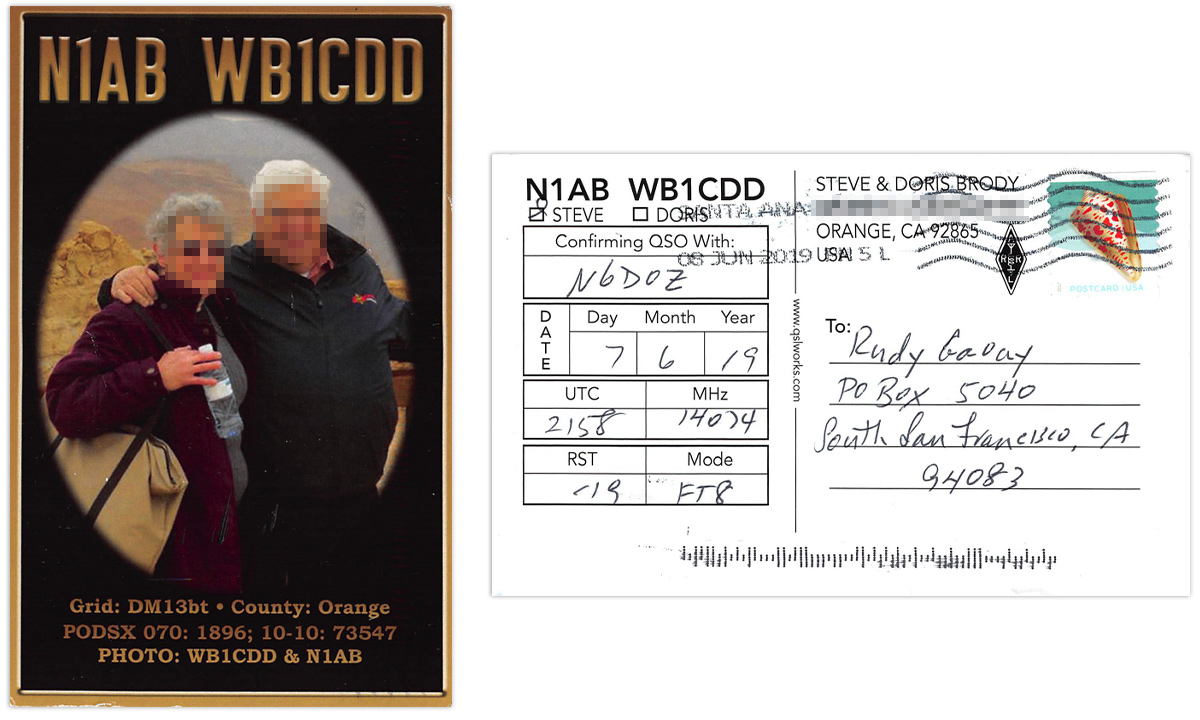 What is a QSL card?
For HAMs, it is a written confirmation a two-way communication between two amateur radio stations.
History according to Wikipedia:
"During the early days of radio broadcasting, the ability for a radio set to receive distant signals was a source of pride for many consumers and hobbyists. Listeners would mail "reception reports" to radio broadcasting stations in hopes of getting a written letter to officially verify they had heard a distant station. As the volume of reception reports increased, stations took to sending post cards containing a brief form that acknowledged reception. Collecting these cards became popular with radio listeners in the 1920s and 1930s, and reception reports were often used by early broadcasters to gauge the effectiveness of their transmissions."