San Francisco Marathon Volunteer
Sunday - July 28, 2019
Had the opportunity to volunteer as a HAM radio communications operator for the San Francisco Marathon as a member of the San Francisco Amateur Radio Club (SFARC). I was the dedicated emergency communications personnel for Aid Station 12 at mile 22 of the ultra marathon. I worked with the other volunteers and helped set up the tables, laid out cups for the water and set up the first aid area. I got to mainly hang out with the medical team (volunteer nurses) and the station coordinator. It was awesome to be part of the event—got to meet folks, cheered on the runners and talked to people about being an Amateur Radio Operator (HAM). Overall, it was totally cool!


I found out about the opportunity through the SFARC net and found out more about it on the club site. I figured that I didn't have anything scheduled on the event day so I signed up to be a volunteer to help out with communications at one of the Aid Station. I was excited to volunteer since I haven't done any sort of voluntary community activity in such a long time. Life does that to you sometimes, it makes you so busy that you can't do anything else.
Preparation
All the volunteers got an email from the club President and the Chief Engineer with the details and schedules a few days before. Programmed the frequencies into my primary and backup HTs, charged all the batteries including spares, and put in the emergency contact phone numbers on my phone. Printed out maps and instructions/contingencies and loaded everything into my backpack.
Then on the day before the event, I actually drove out to where the aid station I am to report to and tested to see if I can get full-quieting on the club primary 2M repeater and secondary 70CM repeater and I was good. I saw some trees and thought about what I would need to bring if I needed to deploy a temporary wire antenna if my signals couldn't reach the repeaters. Then, I went home and got some sleep.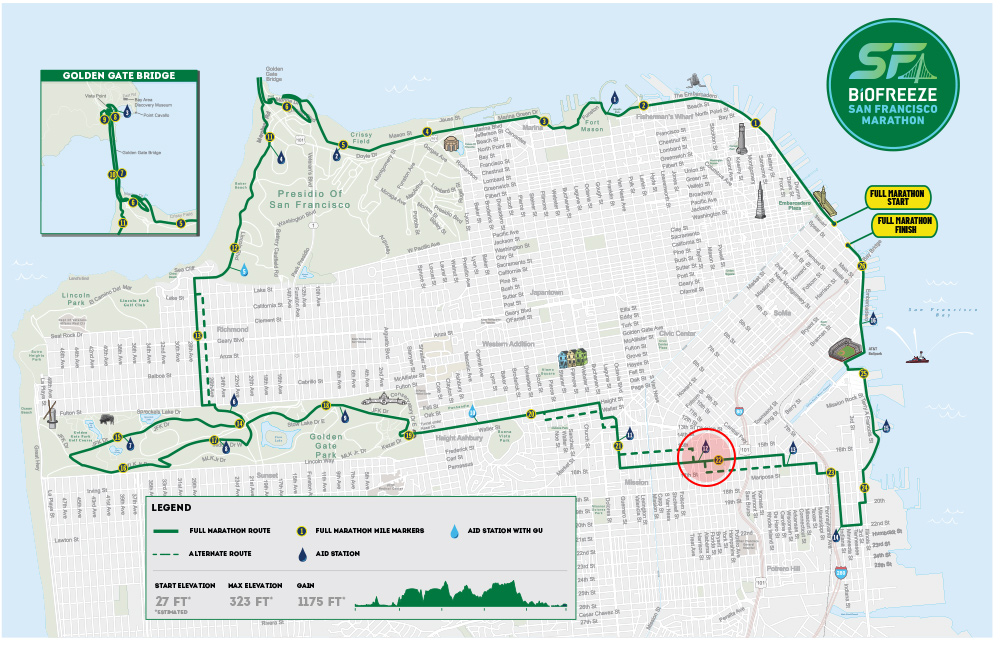 The day of the event
I got up at around 5am and loaded up my truck with my backpack, a folding chair, extension pole and an antenna I could deploy. I reported to my station at 6am and the water tanks and box trucks were just arriving. Checked into the net and started helping to deploy tables and cups. Then I met the medical teams and helped them setup the first aid table. Both of the medical volunteers are nurses, one from private practice and the other one from the public hospital. After the set up, we compared notes and I reported to them along with the station coordinator what was happening on the course.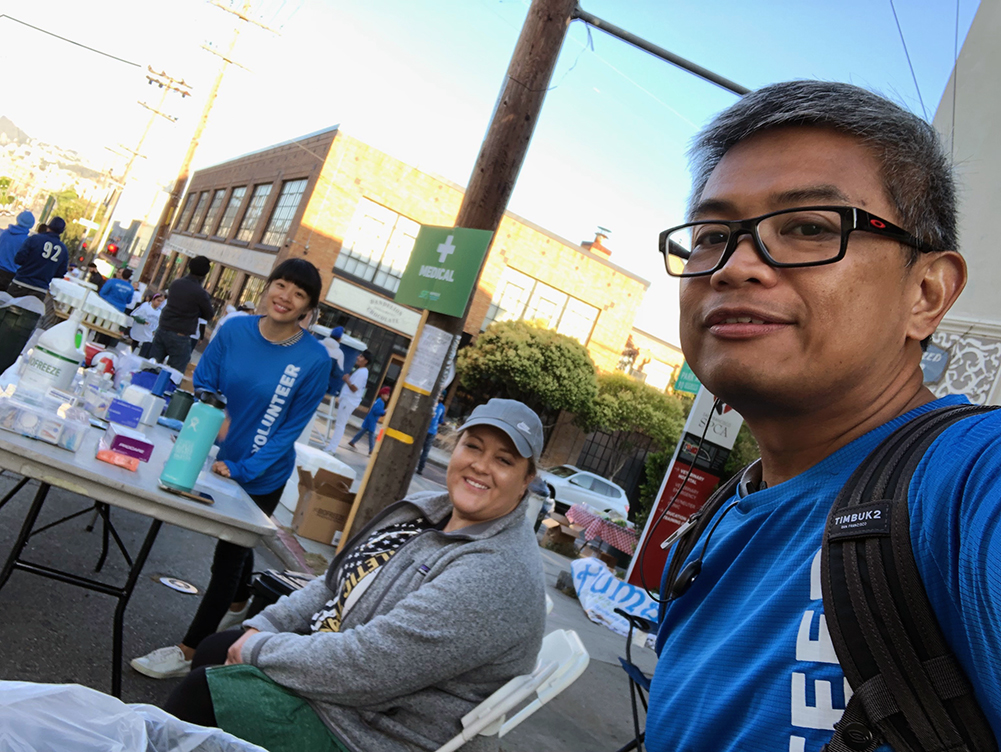 Emergencies
There weren't any at or around our station. Mostly folks came by to get some BioFreeze, salt water, band aid, k-tape and some mole skin. However, there were some I heard over the radios, where a few scattered incidents occurred. Mostly due to dehydration, muscle pulls and fatigue. A couple had to be taken by ambulance to medical facilities and some transported by vehicles to the next aid stations. Towards the end of the day some folks were picked up and brought to the starting line area just because their bodies could no longer make it. Most of this type of information was kept to myself unless there were pertinent information the medical staff I was with needed to know or asked to know. I figured they are busy enough tending to people who were coming by for some aid.
Conclusion
It's a great first experience in volunteering as a HAM. I got to put my radio skills to use and was ready for anything that could have happened. It was nice being out along with people who had a common goal - to finish the race and/or to help people finish said race. It was also nice to talk to the public about what Amateur Radio Operators are about and you can bet that I'll be the first to volunteer for the next event!